Jacquie Jordan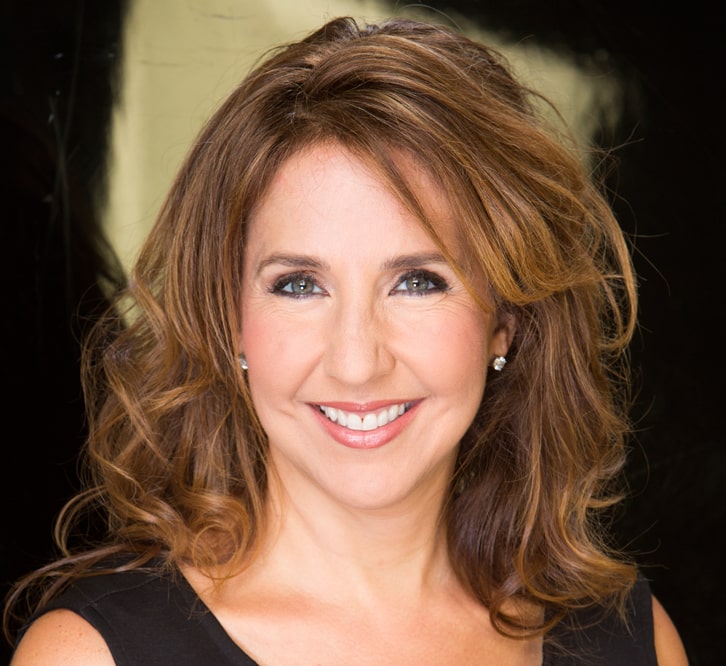 Jacquie Jordan is the founder of the fifteen-year-old Silicon Beach-based TVGuestpert, TVGuestpert Publishing and TVOnCameraTraining.com. TVGuestpert is a media development company that raises the profile of the Guestpert in the media and grows their client's core business. With TVGuestpert, Jacquie works with businesses on their branding, promotion, marketing, producing and development, as well as their on-camera execution.
Jacquie has been involved in booking, supervising or producing as many as 10,000+ television guests. Her reign has come from successfully launching and executing many syndicated daytime programs and cable shows. Known for her ability to find the heart of any story, Jacquie garnered her second Daytime Emmy nomination for Best Show on Donny & Marie (Sony Pictures Television).
Jacquie's foray in talent comes from her time in the trenches as a nationally recognized producer in broadcast television.As Showrunner of the long running AMC series Sunday Morning Shootout, hosted by Hollywood Icons - Chair of Mandalay Entertainment, Peter Guber and Former Editor-in-Chief of Variety, Peter Bart. Celebrity guests produced by Jacquie include Steven Spielberg, Charlize Theron, Clint Eastwood, Angelina Jolie, Peter Jackson, George Clooney and Dustin Hoffman.
Simultaneously, as Executive Producer, Jacquie launched the copy-cat formula of Shootout for the TVGuide Channel, Square-Off with a focus on the television industry hosted by Andy Wallenstein and Brian Lowry of Variety. Jacquie vetted the best the industry had to offer – from NBC head Ben Silverman, Shonda Rhimes to known television stars like Jon Cryer and Mark Harmon.
As a New York Times Best Selling Publisher, Publisher's Weekly is quoted as saying, "Jordan seems to have succeeded at her goal as laid out on the TVGuestpert website," when talking about the success of The TVGuestpert Publishing orchestrated, The Art of Having It All hitting the coveted list.
As a published author of, The Ultimate On-Camera Guidebook: Hosts*Experts*Influencers (TVGuestpert Publishing 2019), along with her previous books, Get on TV! The Insider's Guide to Pitching the Producers and Promoting Yourself! (Sourcebooks 2006) and Heartfelt Marketing: Allowing the Universe to be Your Business Partner (BurmanBooks 2010), she has been featured in Entrepreneur Magazine, Selling Power Magazine, Feedback Magazine, Emmy Magazine, and the cover of Woman's World Magazine. As a commentator on television regarding the business of the industry and pop culture, Jacquie's appearances include Fox Reality, Good Day New York, Fox, ABC Family, CBS's Big Shot Live, TV Guide Channel, CBS Evening News, FX and countless radio shows. Jacquie is a graduate of the University of Delaware, with a B.A. in Communications and a minor in theater.
She currently resides in Los Angeles spending her free time practicing yoga and raising awareness around animal neglect.